A Place to Call Home
Asbury Towers, Greencastle's major and oldest continuing retirement community, is designed to accommodate seniors still active after the age of 65. It seeks to provide security, companionship, and relatively comfortable living accommodations within the confines of a small, but enterprising Indiana city.
A safe and secure Christian community where caring and compassion are a way of life.
Our Story
The founders of Asbury Towers, which opened in 1964, were three prominent local sisters inspired by the death of a dear friend used to gentility and refinement, who had needed adequate home care while not ready for hospitalization. Their dream was a pleasant retirement home where older men and women could enjoy interesting lives in their twilight years — independent apartments and condos with security, minimal worry, freedom from property maintenance, a pleasant dining area and health care when needed.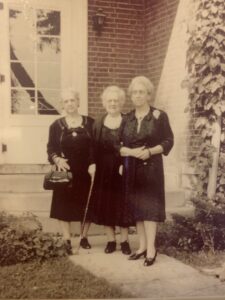 Associated with the Indiana United Methodist Church and adjusting to changing lifestyles in the past nearly 50 years by adapting and expanding as resources permitted, Asbury Towers remains small in comparison with for-profit retirement homes in nearby cities. It is not a nursing home. It is not an assisted care facility. It is not a hospital. It is not a day care center for older folks. Rather, it is primarily a home for independent individuals and couples seeking to spend the best years of retirement with comfort, stimulation, new and old friends, and creative activity in a middle-sized vivacious Hoosier college town.
Our Philosophy
Asbury Towers Retirement Community, Inc. is located in Greencastle, Indiana, the county seat of Putnam County and home of DePauw University. Greencastle is a small rural Indiana community of 12,000 residents located in the West Central part of the state, approximately 40 miles west of Indianapolis. Asbury has a full continuum of services and is designated as a Continuing Care Retirement Community (CCRC). Our services include a licensed Skilled Nursing Center, which is certified for Medicare and Medicaid, and Towers Apartments, which are licensed Residential and Assisted Living with some apartments available under the Medicaid Assisted Living and Aged & Disabled waivers. To complete our community, we offer independent living in our beautiful Village garden condos.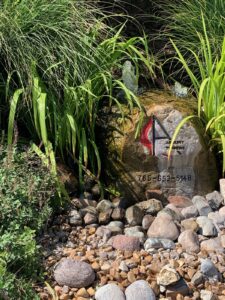 Asbury Towers was founded in 1964 and it became affiliated with the United Methodist Church in 1968. In 1986 and through the 1990s, several additions were made to the campus. We now have a 48-bed Skilled Nursing Center, 23 Village condos which comprise Asbury Village, and three licensed Residential/Assisted Living floors with 54 apartments in the Towers.
Asbury Towers Retirement Community, Inc. is a not for profit retirement community. It is related to the Indiana Conference of the United Methodist Church, but church affiliation or membership is not a requirement for residency. All services of Asbury Towers are available to all residents and visitors.
Our mission is to provide a safe, secure environment in which caring and compassion is a way of life. Our goal is to provide a lifestyle of satisfying relationships and activities where our residents can live in security and a comfortable surrounding.
Our retirement community is "a place to call home" where retired persons can live happily and carefree without the worries of maintaining a home. Members can remain actively engaged in community life while assured of the best of care whenever it is needed. Asbury Towers offers a lifestyle of freedom combined with security.