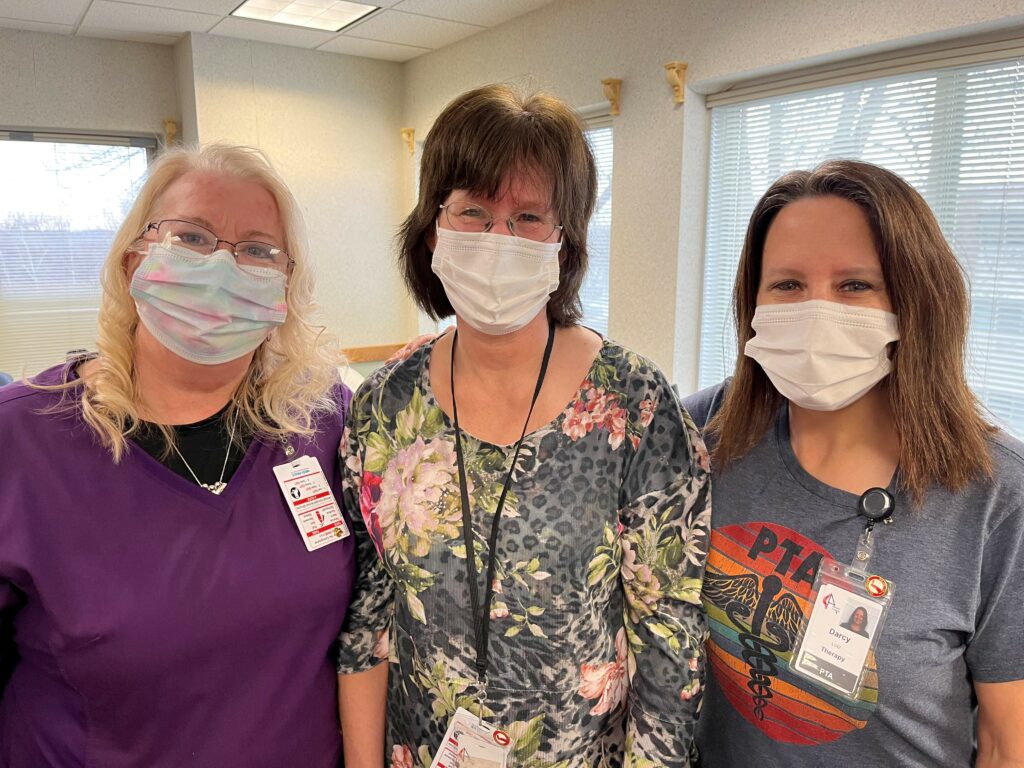 You're on the Fast Track to Recovery at Asbury Towers!
Asbury Towers specializes in transitional care and post-acute recovery. Whether you are recovering after an illness, injury or hospital stay, our skilled team of licensed physical, occupational and speech therapists are fully committed to restoring and improving your quality of life. Using the most successful therapy treatments with proven results, our programs can help you achieve a speedy recovery.
Physical, Occupational, Speech Therapy 7 Days a Week
Quick Start of Therapy Upon Admission
Spacious Therapy Gym Featuring State-of-the-Art Technology
Personalized Therapy
Our team is working together to guide you through your personalized therapy program. To achieve your personal goals and improve your quality of life, your treatment plan may include physical, occupational, and speech therapy, or a combination of these services.
Transitioning Home
From day one, our team is planning for your safe transition home. Your living space may need some modifications to safely access your rooms and perform daily living activities. Your therapist may perform a home visit to suggest home modifications, adaptive equipment recommendations and tips needed for your safety.
Specialized Rehabilitation Programs include:
State-of-the-Art Technology
Electrical Stimulation and Ultrasound Therapy : Therapeutic modalities to decrease pain, improve flexibility, battle inflammation, and improve circulation.
NuStep Recumbent Cross Trainer: A low-impact, full-body workout that combines lower and upper body movement.
Kitchen Simulation Area: Safely practice real-life skills in our full-size therapy kitchen space.
Joint Replacement
Post Orthopedic Surgeries
Fractures
Cardiac Recovery
Stroke Recovery
Congestive Heart Failure (CHF)
Cardiopulmonary Conditions
Pain Management
Stroke/CVA
Neurological Conditions
Neuropathy
Balance and Gait Training
Dysphagia
Bladder Health
Arthritis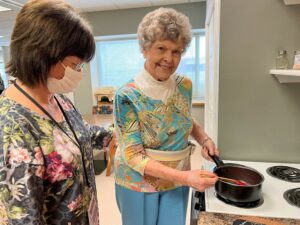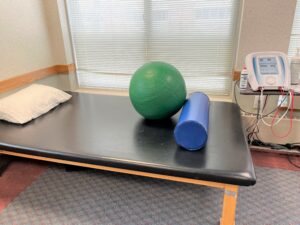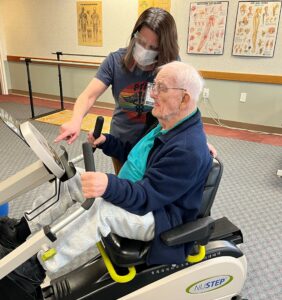 We are well taken care of. I have met several friends that I really enjoy, we have a lot of fun when we are together.

Lois
Outpatient Therapy
We provide comprehensive outpatient therapy services for our residents and the greater community. Please call our therapy department today to discuss treatment options or to make an appointment.
Read the latest editions of the monthly newsletter Rehab News: